Arizona/Tucson DUI Attorney
Hire Alfred McDonald for Aggressive DUI Defense in Court
If you currently face DUI charges in Arizona, you likely feel anxious about your future. If convicted, you could face extensive fines or even time behind bars. Your path ahead will not be easy, but with the right lawyer on your side, it's possible to clear these charges and move on with your life. The McDonald Law Firm, P.C. can provide the high-quality legal counsel and representation you need during this difficult period.
DUI Laws and Penalties in Arizona
If you are pulled over under suspicion of driving under the influence, you will be asked to take a field sobriety test. Alleged offenders over the age of 21 face criminal charges if their blood alcohol content (BAC) exceeds 0.08 percent. Those who refuse to take the required chemical tests risk a full year of license suspension, or two years if a history of refusal to submit to chemical tests exists.
DUI repercussions vary somewhat based on criminal history and the BAC of the driver at the time of arrest. Age may also be taken into account. All offenses come with interlock ignition device installation as a penalty. Impaired drivers are also placed on suspension, ranging from 90 to 360 days for the first offense, and an automatic one to three year revocation for the second or third offense.
Why You Need an Aggressive Arizona Attorney On Your Side
If you have been accused of driving under the influence of alcohol or drugs, it is crucial that you seek legal support as soon as possible. Your lawyer will advocate on your behalf, helping you achieve a lesser sentence or even a not guilty verdict. Furthermore, your attorney's efforts could lead to an easier life after your case is over. Criminal convictions can make it notoriously difficult to find work and housing, so meeting with an attorney is definitely worth your while.
You may initially feel hopeless after being charged with DUI, but now is not the time to throw in the towel. You'll feel far more confident after you meet with The McDonald Law Firm, P.C. Call today to learn more about the criminal justice process and how Alfred McDonald can help you achieve a fresh start.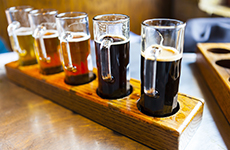 Comprehensive legal support with DUI cases